Authorized Dealer Application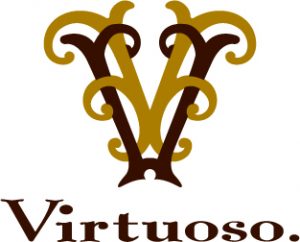 If you are interested in becoming an authorized dealer for Virtuoso Premium Polish and Virtuoso Premium Cleaner, please e-mail us with the following information:
Name of dealer
Contact Name
Title of contact
Address
City
State
Zip
Telephone Number
Email
We will contact you to discuss the criteria of becoming an authorized dealer. The Virtuoso Premium Polish and Virtuoso Premium Cleaner are offered at wholesale prices for case orders only (12 bottles in a case) to all authorized dealers. All new dealers are required to purchase a case of each when the initial order is placed. After the initial order, a dealer may purchase either product in case format without restrictions.
If you want to discuss becoming a dealer please email us at virtuosopolish@gmail.com. Make sure you leave us the best phone number to call you to discuss dealer opportunities.
Dealer FAQ's
Q: Do you have co-op advertisement?
A: We rotate our Authorized Dealers in our national print advertisements and all of our Authorized Dealers are listed on our web site.
Q: Do you have a Minimum Advertised Policy (MAP policy)?
A: Our minimum advertised price for Virtuoso Premium Polish and Cleaner is $10.99 per bottle.
Q: What constitutes an Authorized Dealer?
A: An Authorized Dealer means that you have placed orders within the last
four (4) months, we have you permission to use the name and the logo
of your business in our advertisement, both in print and on our web site.
You are current on all payments.
Q: What if I choose to relinquish my Authorized Dealer status?
A.You will no longer appear in our advertisements and as an Authorized Dealer on our web site.
B. We will discontinue to refer phone inquiries to your location(s).
C. You will lose all internal customer service from The Virtuoso Group, Inc. to include the ability to receive R.A. numbers, updated pricing information and any other updates that our Authorized Dealers receive.
We reserve the right to amend any of these policies without notice.